West Vancouver MLS® Search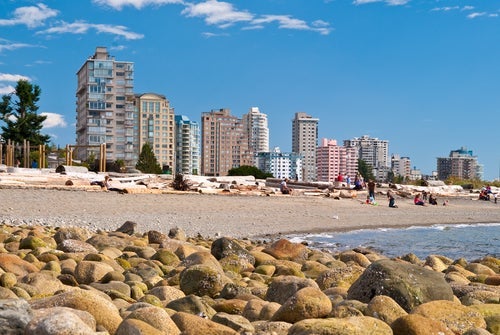 Nestled against the magnificent North Shore Mountains, West Vancouver offers unbelievable access to nature along with ritzy urban amenities. The West Vancouver real estate market is one of the most affluent and desirable places to purchase a home. This picturesque community is known for it's super natural surroundings, safe neighbourhoods, and premium real estate. West Vancouver combines small-town charm with cosmopolitan amenities in several unique village business areas.
Below are two searches that you can use to find active West Vancouver properties for sale. The West Vancouver Map Search will help you identify homes for sale in a particular community and the Customized Search will allow you to view all West Vancouver homes using criteria that you specify. When you're ready, let my expertise help guide you in your search to finding your perfect home.
West Vancouver Map Search
(click on a sub-area below to view active listings in that neighbourhood)
| | Address | Price | Bed | Bath | Sqft. | Year Built | Area | Sub Area | Brokerage | |
| --- | --- | --- | --- | --- | --- | --- | --- | --- | --- | --- |
| | 4107 BURKEHILL ROAD | $3,650,000 | 3 | 2 | 2,015 | 1955 | West Vancouver | Bayridge | RA Realty Alliance Inc. | |
| | 24 2235 FOLKESTONE WAY | $1,498,000 | 2 | 3 | 1,504 | 1983 | West Vancouver | Panorama Village | RE/MAX Masters Realty | |
| | 5324 MARINE DRIVE | $13,750,000 | 3 | 4 | 5,008 | 1937 | West Vancouver | Caulfield | Engel & Volkers Vancouver | |
| | 5725 BLUEBELL DRIVE | $2,250,000 | 4 | 3 | 3,110 | 1998 | West Vancouver | Eagle Harbour | Royal LePage Sussex | |
| | 22 2246 FOLKESTONE WAY | $1,590,000 | 2 | 2 | 1,420 | 1981 | West Vancouver | Panorama Village | Royal LePage Sussex | |
| | 1046 MATHERS AVENUE | $1,988,000 | 3 | 2 | 1,930 | 1920 | West Vancouver | Sentinel Hill | RE/MAX City Realty | |
| | 325 BAYVIEW PLACE | $1,610,000 | 4 | 3 | 2,521 | 1971 | West Vancouver | Lions Bay | RE/MAX Masters Realty | |
| | 5402 KEITH ROAD | $2,585,900 | 3 | 4 | 2,651 | 1954 | West Vancouver | Caulfield | Royal LePage Sussex | |
| | 4265 ROCKBANK PLACE | $8,289,000 | 6 | 7 | 5,985 | 2018 | West Vancouver | Rockridge | Royal Pacific Lions Gate Rlty | |
| | 4721 WOODSIDE PLACE | $2,687,845 | 4 | 3 | 2,984 | 1974 | West Vancouver | Cypress Park Estates | RE/MAX Masters Realty | |
| | 2720 ROSEBERY AVENUE | $2,800,000 | 5 | 3 | 2,759 | 1958 | West Vancouver | Queens | RoyalLePage Sussex J Soprovich | |
| | 1720 QUEENS AVENUE | $2,498,000 | 4 | 3 | 2,575 | 1967 | West Vancouver | Queens | RE/MAX Westcoast | |
| | 2433 NELSON AVENUE | $5,000,000 | 4 | 5 | 4,247 | 2002 | West Vancouver | Dundarave | RE/MAX Masters Realty | |
| | 8 MONTIZAMBERT WYND | $4,198,000 | 4 | 5 | 4,234 | 1957 | West Vancouver | Howe Sound | RE/MAX Lionel Lorence | |
| | 4734 WOODGREEN DRIVE | $2,695,000 | 5 | 4 | 3,875 | 1984 | West Vancouver | Cypress Park Estates | RE/MAX Masters Realty | |
| | 125 HIAWATHA DRIVE | $219,000 | 2 | 1 | 920 | 1983 | West Vancouver | Park Royal | VPG Realty Inc. | |
| | 303 1355 BELLEVUE AVENUE | $1,395,000 | 1 | 1 | 783 | 2018 | West Vancouver | Ambleside | Rennie Marketing Systems | |
| | 4503 MARINE DRIVE | $2,499,999 | 3 | 3 | 3,152 | 1982 | West Vancouver | Caulfield | Sotheby's Int'l Realty Canada | |
| | 960 CROSS CREEK ROAD | $2,795,000 | 5 | 4 | 3,324 | 1974 | West Vancouver | British Properties | Virani Real Estate Advisors | |
| | 1578 GORDON AVENUE | $4,199,000 | 6 | 4 | 3,950 | 2002 | West Vancouver | Ambleside | Rennie & Associates Realty | |
| | 6438-6440 DOUGLAS STREET | $1,699,000 | 3 | 2 | 2,010 | 1967 | West Vancouver | Horseshoe Bay WV | Royal LePage Sussex | |
| | 211 1355 BELLEVUE AVENUE | $3,077,000 | 2 | 3 | 1,748 | 2018 | West Vancouver | Ambleside | Virani Real Estate Advisors | |
| | 875 INGLEWOOD AVENUE | $1,998,000 | 4 | 3 | 3,161 | 1959 | West Vancouver | Sentinel Hill | RE/MAX Masters Realty | |
| | 3069 MATHERS AVENUE | $5,498,000 | 4 | 3 | 5,137 | 1948 | West Vancouver | Altamont | Royal LePage Sussex | |
| | 4580 MARINE DRIVE | $16,580,000 | 5 | 7 | 6,220 | 2018 | West Vancouver | Olde Caulfield | Oakwyn Realty Ltd. | |