North Vancouver MLS® Search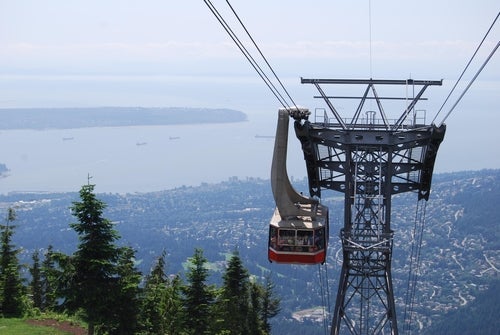 Framed by the monumental North Shore Mountains, North Vancouver offers unprecedented access to nature along with urban comforts. It is a great option for first time buyers and young families. The area offers lower housing prices compared to West Vancouver and is most often a good investment as prices typically increase or hold steady. North Vancouver is known for it's great schools and amenities and each neighborhood offers something special and unique.
Below are two searches that you can use to find active North Vancouver properties for sale. The North Vancouver Map Search will help you identify homes for sale in a particular community and the Customized Search will allow you to view all North Vancouver homes using criteria that you specify. When you're ready, let my expertise help guide you in your search to finding your perfect home.
North Vancouver Map Search:
(click on a sub-area below to view active listings in that neighbourhood)
| | Address | Price | Bed | Bath | Sqft. | Year Built | Area | Sub Area | Brokerage | |
| --- | --- | --- | --- | --- | --- | --- | --- | --- | --- | --- |
| | 1275 BEDFORD COURT | $3,980,000 | 7 | 6 | 5,367 | 2018 | North Vancouver | Edgemont | Sotheby's Int'l Realty Canada | |
| | 986 BAYCREST DRIVE | $3,998,000 | 5 | 6 | 4,913 | 2015 | North Vancouver | Dollarton | Sutton Group-West Coast Realty | |
| | 1002 120 W 16TH STREET | $1,248,800 | 2 | 2 | 1,073 | 2002 | North Vancouver | Central Lonsdale | Sincere Real Estate Services | |
| | 1424 COLEMAN STREET | $2,498,000 | 6 | 2 | 2,440 | 1930 | North Vancouver | Lynn Valley | Sutton Group-West Coast Realty | |
| | 3133 SUNNYHURST ROAD | $1,499,000 | 3 | 4 | 2,174 | 2002 | North Vancouver | Lynn Valley | Royal LePage Sussex | |
| | 302 160 W 3RD STREET | $649,000 | 1 | 1 | 670 | 2008 | North Vancouver | Lower Lonsdale | Angell Hasman & Assoc.Rlty.Ltd | |
| | 104 341 W 3RD STREET | $699,000 | 2 | 2 | 942 | 1975 | North Vancouver | Lower Lonsdale | KellerWilliamsRealtyVanCentral | |
| | 1147 MONTROYAL BOULEVARD | $1,180,000 | 3 | 3 | 2,208 | 1981 | North Vancouver | Canyon Heights NV | Royal Pacific Lions Gate Rlty | |
| | 3808 LONSDALE AVENUE | $2,299,000 | 4 | 3 | 3,160 | 1964 | North Vancouver | Upper Lonsdale | Century 21 In Town Realty | |
| | 509 719 W 3RD STREET | $799,800 | 2 | 2 | 895 | 2017 | North Vancouver | Hamilton | Sutton Group-West Coast Realty | |
| | 405 960 LYNN VALLEY ROAD | $529,900 | 1 | 1 | 749 | 2002 | North Vancouver | Lynn Valley | Royal LePage Sussex | |
| | 324 MONTROYAL BOULEVARD | $1,998,000 | 5 | 4 | 3,783 | 1977 | North Vancouver | Upper Delbrook | VPG Realty Inc. | |
| | 5413 NANCY GREENE WAY | $1,998,000 | 6 | 5 | 4,806 | 1992 | North Vancouver | Grouse Woods | Royal LePage Sussex | |
| | 5630 INDIAN RIVER DRIVE | $3,998,000 | 4 | 4 | 2,665 | 1955 | North Vancouver | Woodlands-Sunshine-Cascade | Coldwell Banker Prestige Rlty | |
| | 9 215 E 4TH STREET | $1,149,000 | 3 | 3 | 1,619 | 2010 | North Vancouver | Lower Lonsdale | RE/MAX Real Estate Services | |
| | 124 735 W 15TH STREET | $848,000 | 2 | 2 | 943 | 2011 | North Vancouver | Hamilton | Macdonald Realty | |
| | 415 1677 LLOYD AVENUE | $629,000 | 1 | 1 | 683 | 2011 | North Vancouver | Pemberton NV | Macdonald Realty | |
| | 1803 151 W 2ND STREET | $1,649,000 | 2 | 2 | 1,176 | 2005 | North Vancouver | Lower Lonsdale | VPG Realty Inc. | |
| | 422 723 W 3RD STREET | $768,888 | 2 | 2 | 800 | 2016 | North Vancouver | Hamilton | Macdonald Realty | |
| | 405 2135 HERITAGE PARK LANE | $1,089,000 | 3 | 3 | 1,339 | 2015 | North Vancouver | Seymour NV | Royal LePage Sussex | |
| | 1704 1550 FERN STREET | $948,000 | 2 | 2 | 974 | 2016 | North Vancouver | Lynnmour | Prompton Real Estate Serv.Inc. | |
| | 9 307 E 15TH STREET | $899,900 | 2 | 2 | 1,136 | 2008 | North Vancouver | Central Lonsdale | Sutton Centre Realty | |
| | 508 E 4TH STREET | $1,599,900 | 4 | 2 | 1,750 | 1942 | North Vancouver | Lower Lonsdale | MLA Realty | |
| | 1025 W KEITH ROAD | $2,180,000 | 5 | 3 | 2,864 | 2004 | North Vancouver | Pemberton Heights | MLA Realty | |
| | 37 1550 LARKHALL CRESCENT | $1,298,000 | 3 | 3 | 1,825 | 1994 | North Vancouver | Northlands | Royal LePage Sussex | |