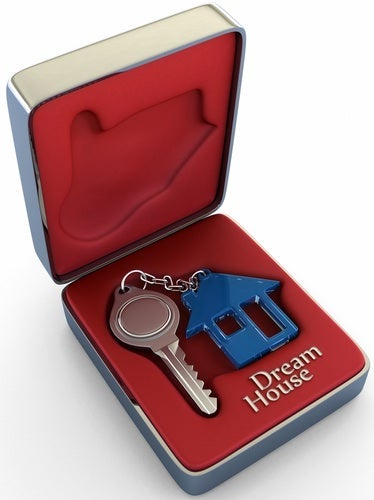 According to the 2011 National Association of Realtors®
Profile of Home Buyers and Sellers
, the second most popular reason buyers use a real estate agent is to help with the negotiation process. However, buyers can negatively impact the process making mistakes which lead to them losing their dream house. Don't make these negotiation blunders:
Not entering with a negotiating strategy
: Before submitting an offer, try to remember that the seller has already decided how much money they want from the sale of their property. Knowing how to negotiate effectively is the key to getting the best deal. Without a plan, you might risk losing the house you want.  Each offer situation is unique; I can offer some valuable strategies and negotiation tactics that will give you the best bargaining position.
Giving up too soon:
Buyers might get discouraged when they are competing against multiple offers on a house. However, the biggest mistake a buyer can do is panic and withdraw their offer. You should stay involved for at least one round of negotiations, but also establish your maximum price.
Not providing earnest money: 
Earnest money is a cash deposit or promise of a cash deposit you make when submitting your written offer on a property to show your "good faith." Sellers are understandably suspicious of offers that are not accompanied by such a deposit. Unless you are in a competitive offer situation, I recommend writing in the offer that the deposit will be given within 24 hours of subject removal.  The deposit is usually given to the Buyer's Brokerage to hold in trust and will form part of the purchase price upon completion of the sale.
Having too many contingencies:
  A contingency is a term or condition that must be met for an offer to become a binding contract. Home buyers with too many contingencies tend to weaken an offer.  Some examples of contingencies are securing a job transfer, selling your current home or obtaining specific financing terms. There are ways that we can protect you from the unknown while still presenting an attractive offer.
Weak negotiating position: 
Sellers usually like to go with a strong bargaining position.
Some examples of strong positioning is being pre-approved for a mortgage or having little to no contingencies. With these factors in your favor, you may be able to negotiate a lower price. I can counsel you on making an effective offer that will land you the house of your dreams.
I'm a member of the Real Estate Buyer's Agent Council (REBAC) of the NATIONAL ASSOCIATION OF REALTORS®, who have attained the Accredited Buyer Representative (ABR®) designation. The Accredited Buyer's Representative (ABR®) designation is designed for real estate buyer agents.  Having an ABR® can guide you through structuring your offer and negotiation strategy. To receive a free copy of the REBAC-published "
Homebuyer's Toolkit
," visit the 
Accredited Buyer's Rep
 page on my website and scroll down to the bottom of the page to enter your mailing information.