(January 18, 2013, posted in Saving you Money)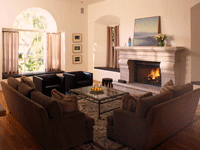 Heating comprises about 60 per cent of your home's energy bills during the winter months. Here are some easy and inexpensive ways to maximize warmth and minimize the impact to your pocketbook this season:
Replace or clean furnace filters every 3 months.  Dirty filters restrict airflow and increase energy use so keep your furnace clean, lubricated and properly adjusted.
Check your fireplace flue and d... read more.
Categories
Archives

Subscribe To This Blog